Complete Veterinary Services by Caring Professionals
Surrey Veterinary Clinic has been serving the Clare area for over 40 years. Our goal is to provide the very best in veterinary care for your pet. We offer complete small animal medicine and surgery. Our trained staff has over 65 years of combined experience in veterinary medicine.
Surrey Veterinary Clinic offers state-of-the-art medical diagnostics, preventative health care, routine check-ups surgical procedures and compassion and understanding for you and your pet.
Surrey Veterinary Clinic also offers licensed pet crematorium services .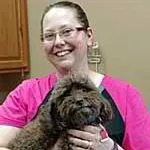 New Clients Welcome
Emergency Care Available BY APPOINTMENT
X-ray & In-House Lab Testing
Modern Surgical Facility & Equipment
Internal Medicine
Skin Care & Flea Control
Dentistry
Spays & Neuters
Cremation Services Available
Hills Prescription Diet Products
Small Animal Medicine & Surgery
Large Clean Air Conditioned/Heated Stainless Steel Runs
Early Morning Pet Admitting